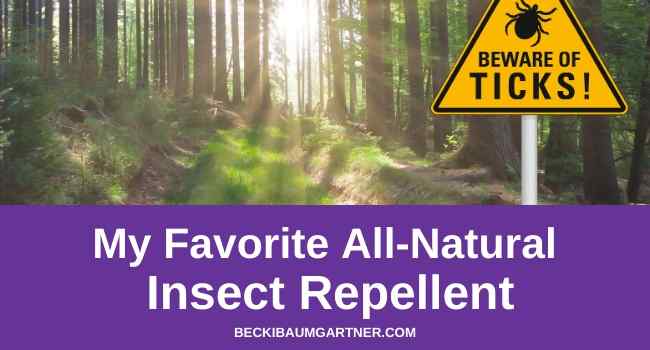 Looking for an All-Natural Insect Repellent?
If you, like me, love hiking and/or spending time outdoors, you are going to love this information!
I found an amazing essential oil blend that is a great all-natural insect repellent. And, it is safe for me, the kids, the dogs, and the cats!
Yes, I said cats!
The pest repellent is doTERRA Terrashield.
Not only does it work great, but it smells great, too. It smells a little woodsy and fresh at the same time, with a hint of vanilla.
TerraShield is a blend of several wonderful plant ingredients:
Ylang Ylang Flower
Tamanu Seed
Nootka Wood
Cedarwood Wood
Catnip Plant
Lemon Eucalyptus Leaf
Litsea Fruit
Vanilla Bean Absolute
Arborvitae Wood
Here's what's truly amazing. Not only do the plant constituents keep the pesky bugs away, but they also uplift you aromatically at the same time. Win-win!
TerraShield comes two ways:
My personal favorite is the 15ml bottle. With the 15ml, I can more easily dilute the oil the way I want to. In addition, using the 15ml to make your own sprays is more cost-effective.
How I Make All-Natural Bug Sprays
Here's how I make my sprays. First, I order some 2oz spray bottles on Amazon.com.
Then, I add 30 drops of TerraShield essential oil and fill the remainder of the bottle with distilled water.
For cats, add only 15 drops of TerraShield and top with distilled water.
If you are buying the pre-made spray and want to use it on your cat, it's really easy to properly dilute. Simply pour half of the pre-made spray into a glass jar with a lid (to save it for later).
Then, fill your pre-made spray bottle to the top with distilled water.
How much easier could it be?
If you have any questions or need help with essential oils, just let me know!